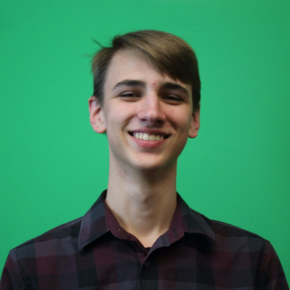 Garrett Mills
3 changed files with 50 additions and 0 deletions
LICENSE

README.md
@ -0,0 +1,19 @@
Copyright © 2021 Garrett Mills
Permission is hereby granted, free of charge, to any person obtaining a
copy of this software and associated documentation files (the "Software"),
to deal in the Software without restriction, including without limitation
the rights to use, copy, modify, merge, publish, distribute, sublicense,
and/or sell copies of the Software, and to permit persons to whom the
Software is furnished to do so, subject to the following conditions:
The above copyright notice and this permission notice shall be included
in all copies or substantial portions of the Software.
THE SOFTWARE IS PROVIDED "AS IS", WITHOUT WARRANTY OF ANY KIND, EXPRESS
OR IMPLIED, INCLUDING BUT NOT LIMITED TO THE WARRANTIES OF MERCHANTABILITY,
FITNESS FOR A PARTICULAR PURPOSE AND NONINFRINGEMENT. IN NO EVENT SHALL
THE AUTHORS OR COPYRIGHT HOLDERS BE LIABLE FOR ANY CLAIM, DAMAGES OR OTHER
LIABILITY, WHETHER IN AN ACTION OF CONTRACT, TORT OR OTHERWISE, ARISING
FROM, OUT OF OR IN CONNECTION WITH THE SOFTWARE OR THE USE OR OTHER
DEALINGS IN THE SOFTWARE.
@ -0,0 +1,31 @@

<

center

>

<

br

>

<

img

alt

=

"The Extollo logo"

src

=

"https://static.garrettmills.dev/sites/extollo/docs/assets/logo/svg/Extollo-Icon-and-Text-LIGHT-Final.svg"

height

=

"150"

>

<

br

>

<

br

>

<

b

>

extollo

<

/

b

>

- (v.

<

em

>

latin

<

/

em

>

) - to lift up, to elevate

<

br

>

<

br

>

Extollo is a

<

a

href

=

"https://www.gnu.org/philosophy/floss-and-foss.en.html"

target

=

"_blank"

>

free

&

libre

<

/

a

>

application framework in TypeScript.

<

/

center

>

<

hr

>

Built on principles of modularity, strict-typing, inversion-of-control, and developer ergonomics, Extollo enables developers to build maintainable, scalable, and expressive applications.
Node.js provides an excellent platform for quickly getting an application up and running, but this loose minimalism can lead to larger, more unweildy code-bases as your application grows. Extollo fixes this by providing an opinionated, robust framework and first-party modules that provide, among other things:
- Type-based dependency injection
- Strongly-typed ORM with an expressive query-builder and models
- Customizable session

&

caching interfaces
- Modular, pre-compiled, nest-able routes
- First-party, extensible command line tools
- Unit-based application structure
## Getting Started
Writing an application with Extollo is very straightforward if you are familiar with Node.js/TypeScript, or similar frameworks like Laravel.
Check out the [

Getting Started

](

https://extollo.garrettmills.dev/pages/Documentation/Getting-Started.html

) page on the documentation site for more information.
## License

&

Philosophy
The Extollo project is, and will always be, free

&

libre software. The framework itself is open-source available [

here

](

https://code.garrettmills.dev/Extollo

), and is licensed under the terms of the MIT license. See the LICENSE file for more information.
## Contributing
Have an improvement or fix to Extollo? Contributors are always welcome. See the CONTRIBUTING.md file for next steps.